At the southernmost point of Lake Michigan sits the Miller Beach neighbourhood of Gary, Indiana, with its beautiful sandy beaches, dunes, and unique habitats. But not too far away lie distinctly unnatural steel mills, oil refineries, chemical companies, major international airports and highways, cargo trains and ships, etc. Necessary by-products of modern society, but at what cost?
After a bout of foul odor caused residents of Miller Beach to experience eye irritation and nausea, my neighbors and I pitched in and bought a Purple Air PA-II air quality sensor, allowing us to track the air quality in real time, 24/7. Not long after the PurpleAir II sensor was up and running, Aviation Edge generously provided API access to their flight database, enabling us to track airplanes passing over our community, and those arriving/departing to/from nearby Chicago O'Hare (ORD), Midway (MDW), and Gary (GYY) international airports. Around the same time, FleetMon generously provided an AIS antenna, allowing us to also track boats/ships on Lake Michigan as they move to/from the ports, mills and refineries in the region.
For more info, checkout the blog post.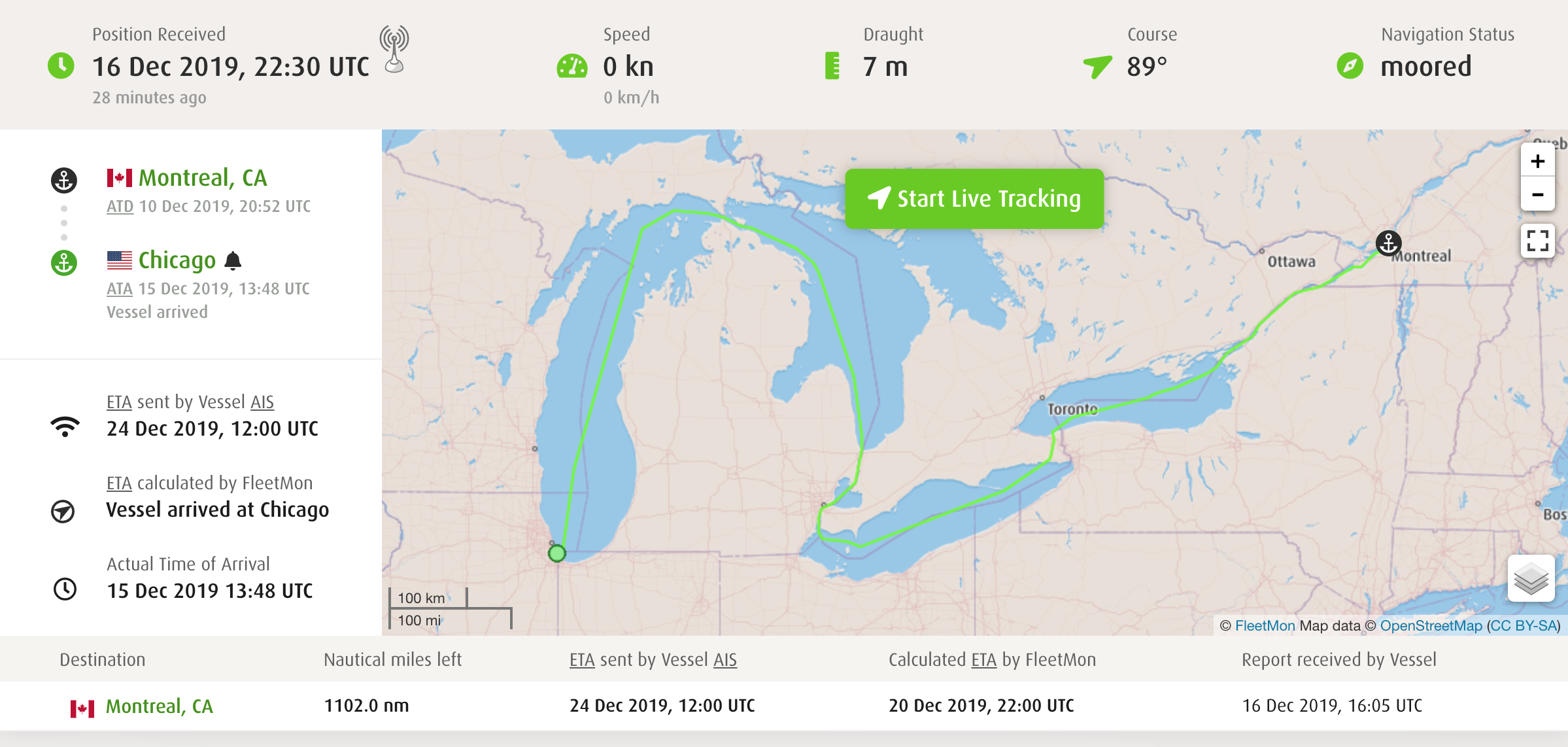 Date
Nov 2019 - ongoing
Stack
Express.js, Vue.js, Redis, JavaScript
Repo